How Long Does It Take To Get Organic Traffic To Website?
Learn how to get organic traffic to website like a BOSS! Whether you are a search engine optimization novice or expert, or a website owner who needs answers about indexing and ranking, we have the answers to your questions. In today's SEO News, we bring in Google's own George Mueller to answer questions concerning the latest algorithm changes related to how Google indexes a page versus not indexing a page.
How long do you think it takes to get organic traffic to a website? Do you assume that Google will update the rankings and that all the qualifying sites appear in the search engine result pages within 24 hours, three days, five days, ten days, or more? The actual answer is, "It depends." We'll let George explain Google's perspective.
Get Organic Traffic To Website In 24 Hours Guaranteed!
When you see such advertisements, know for a certainty that they are deceptive! No one can guarantee organic traffic on any timeline because they are not controlling indexing, the Google Algorithms, or the SERPs. They may be able to get your site indexed in 24 hours; actually, that is no incredible feat; all things being equal, it should happen like that. The primary issue is getting your web pages and targeted keywords ranked at the top of the SERPs; to accomplish that, you MUST think with Google; that's why we do what we do at SEO For Local.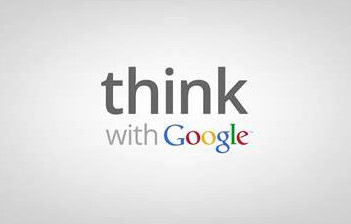 The reality is, a high percentage of SEO takes time. That time varies based on the competitiveness of your business, industry, niche, or market. Even with the most basic campaigns, you may have to wait weeks or even months before results begin to appear in the SERPs. Here are the facts; depending on the nature of your competition, some campaigns will require an extensive time commitment, money, and resources to get your site ranked above your competitors, but it will be worth it!
How To Win at SEO In 2021 And Beyond!
If you want to start winning at SEO, it will take a level of aggressiveness mixed with patience and SEO intelligence. Everything begins with a rigorous SEO Audit. A proper audit takes a deep dive into your On-Page SEO and your Off-Page SEO. In terms of the On-Page, the analyst will examine your targeted keywords and their current rankings.
The analyst will look at how your content is structured; they will examine the NLP Natural Language Processing. Do you even have NLP? Most sites have no clue what NLP is, which is why they have a hard time ranking.
The SEO Analyst will inspect your overall site structure and how the pages are interlinked with each other or not. As you can gather, accurate SEO is nobody's walk in the park. We only covered a snippet of On-Page SEO, but you can see how exhaustive it is. If you want to get organic traffic to website, these are the steps that you MUST take!
The type of referring domains that provide incoming links from other websites counted by Google, Yahoo, Bing, and other search engines are invaluable. The analyst will examine your overall Off-Page SEO link-building strategy, including anchor text distribution and link velocity. They will also look at the Authority and Trust Flow that Google has given to each link source.
The quality of links pointing to each page is a huge determining factor in how you will rank. That means the days of spamming low-quality links to rise to the top of the SERPs are pretty much over! That's why it is imperative to know the type of backlinks you are acquiring at all times and target the ones that will provide you with the maximum SEO benefits.
The SEO Analyst will examine the overall Domain Authority of your site and page authority and then craft ways to improve your SEO metrics (i.e., DA, PA, TF, RD) as well as the latest Google Core Web Vitals. A professional SEO Analyst will dig deep and leave no stone unturned.
You can tell if you're dealing with a legit SEO Agency by having them reveal the type of SEO Tools they use. The most professional SEO agencies will utilize a combination of SEO Tools and white hat strategies to get results. At the minimum, they should be using Ahrefs, SEMRush, Screaming Frog, Xenu, and at least two to three keyword research tools. If their SEO toolkit is lacking, find another SEO Agency!