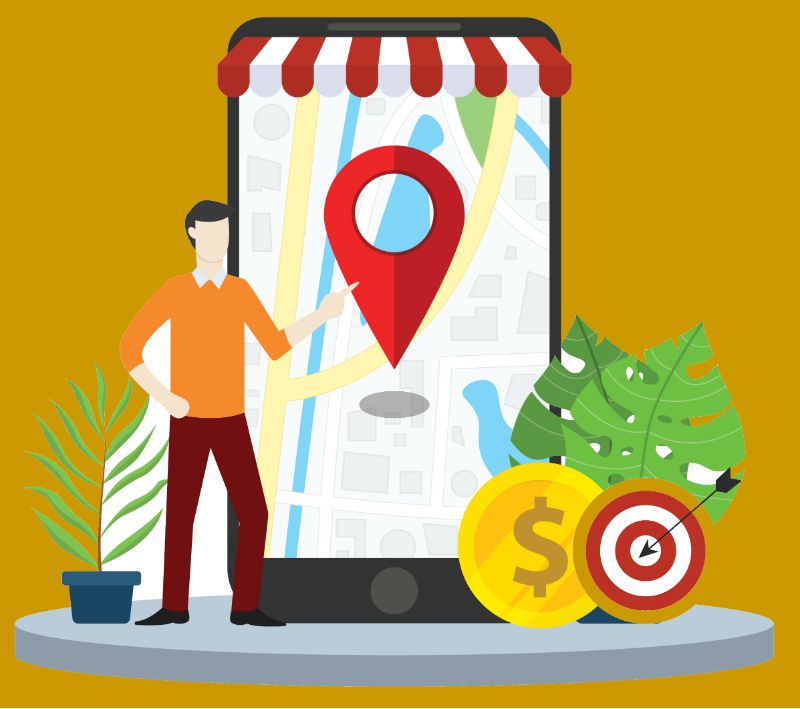 If you are going to win at Local SEO, you need to know and understand the game. Our Local SEO Guide is designed to walk you through the steps so that you can succeed at a local level online. Grab your lunch, and let's get ready to rank!
If you are a brick on mortar business that depends on walk-in customers or clients, you MUST win at Local SEO. Our Local SEO Guide is designed to make you a winner!
A quick note; local SEO refers to:
For the sake of time and simplicity, we will focus this short tutorial on Google My Business.
As you may have figured out by now, when it comes to creating an efficient digital marketing strategy, SEO is the name of the game. The first step to succeeding at Internet Marketing is using Local SEO to direct potential clientele to your Google My Business Page.
Traditional marketing schemes have become a thing of the past. Nowadays, people search for most of their needs online; this is simply the way of the world.
However, SEO doesn't necessarily have to target audiences in a global or country-wide scale. Maybe your business isn't ready for that yet, or you only want to cater to your community. You could perform SEO to reach out to potential customers at a local scale instead; enter Local SEO.
Read on to discover the benefits of optimizing your website for Local SEO; as well as the basic steps for boosting the visibility of your website for local traffic.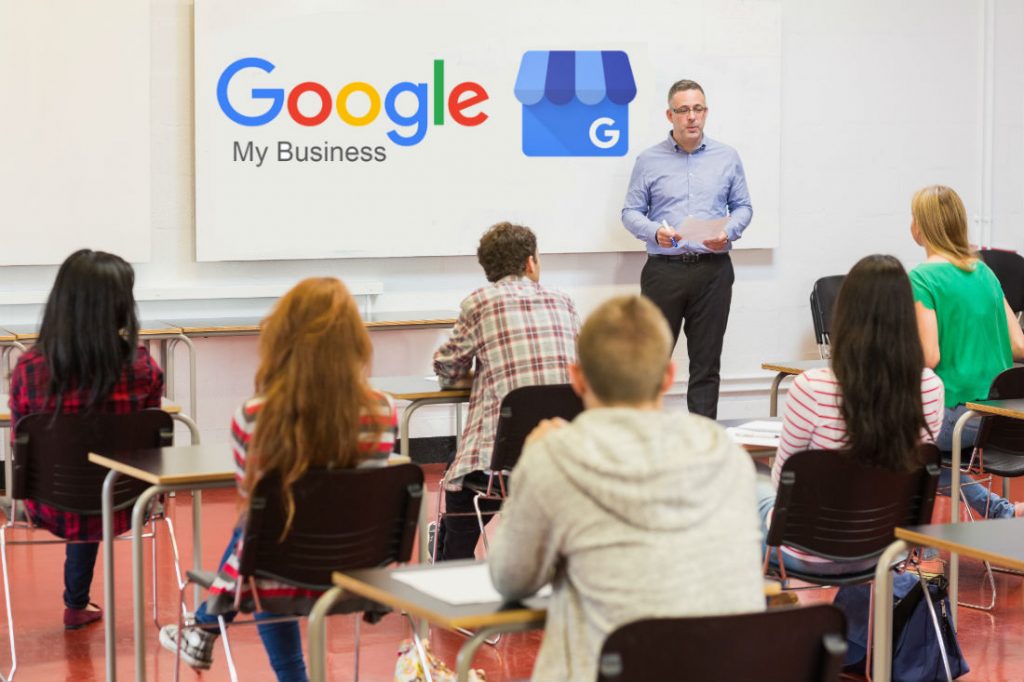 Local SEO is different from Organic SEO in that it aims to optimize your site for searches done in your specific area of business.
In other words, you want your site to be found by people searching in your area, city, town, or state.
For example, let's say you offer Thai food in the Design District in Dallas and some hips friends from your area have a taste for some Crispy Duck with warm Roti Bread, fresh Basil Mint Juice and some Thai Rolled Ice Cream. If they go to their favorite search engine and type in, "Thai Food in Dallas," your website should pop up within their search results if you've correctly optimized for local SEO.
If you've done a couple of searches yourself, say for a Chinese restaurant or spa, you'll notice some businesses get top billing, and they usually show maps directing you to their establishments.
You won't only get the directions; you will also get their primary information – like their contact details, customer reviews, and even photos.
The reason why these businesses get priority over others is that they've done their homework by performing local SEO.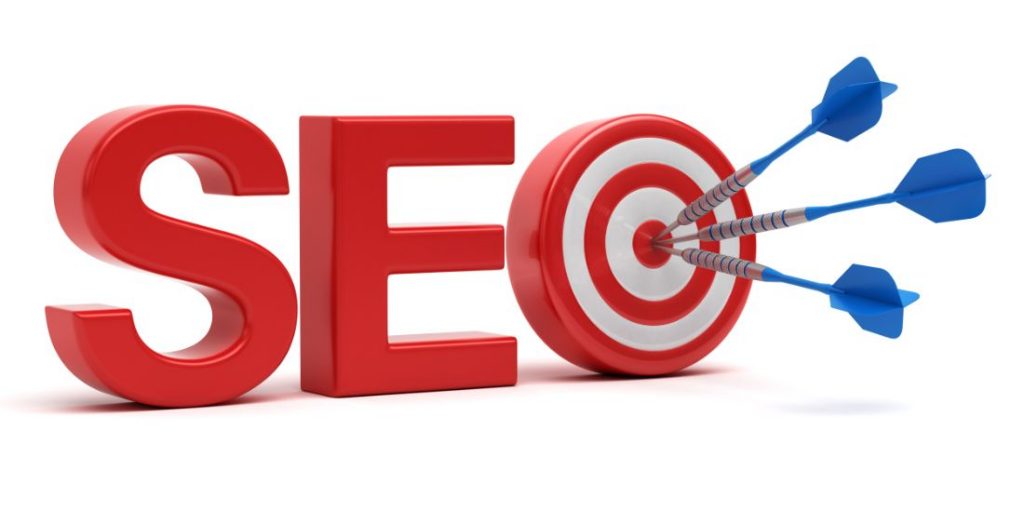 You're probably reading this because you're still unsure about whether your business would benefit from using local SEO. Every smart business owner is cautious but also open to finding ways to take their business to the next level.
Yes, word of mouth and some of the traditional advertising methods still work to some extent. However, the best way to reach out to people and stay connected to them is by developing a sound local SEO presence.
Notice that, these days, people are always on their phones when they're out and about. Why? Because they use their phones to navigate around, look for things to do, places to eat, and visit and to keep in touch with friends.
In the past two years alone, Google reports more than a hundred percent increase in "___ near me" searches. Do you see how you could be missing an opportunity here if you don't improve your visibility online?
There is a lot to be gained from performing local SEO. It'll ensure that your business stays afloat and, more importantly, thrives.
A Step-by-Step Beginner's Guide To Local SEO
Step #1: Claim Your Storefront On Google My Business
Businesses with maps shown along with their details display accurate information because they've claimed their Google My Business listing. Even if you don't have a website or engage with people online, at the very least, they know how to reach you by phone or to get to your establishment.
If you don't claim your listing, Google allows other users to edit your information. Good Samaritans will often supply this, but they're not always correct.
Once you claim your storefront, you would then be able to customize your details. Think of this as an extensive calling card. What's more, is that you can keep track of how people interact with your listing. So, it's essential that you do this right away.
The only thing you have to do is locate your business on Google Maps and click "expand details." There's a link there that says, "Own this business?" Click that and get verified.
Check if the address, phone number, and website URL are accurate. You'll also have the option to choose what category your business falls under, and you can get as specific as you want.
Let's say, in this case, you own a Chinese restaurant, and you're most known for your dumplings. You could use that your advantage and select "Dumpling Restaurant." Then, as your secondary categories, you can pick "Chinese Restaurant" and "Chinese Takeout."
Another cool feature of Google My Business is the Q and A section. By clicking "Messaging" on the navigation menu on the left, you can check if some people have inquired about your business. All Google users can answer these inquiries, so they're not always right.
So, for example, someone had asked, "Is there parking?" and another person said no, but it just so happens that your establishment does have parking, you can edit that to correct it.
Finally, take high-resolution photos of your business and add them to your listing. This will catch people's attention and give them an idea about what kind of establishment you're running.
You can also include pictures of your products, like meals or retail items. Just make sure that they are of high quality. A blurry photo of your storefront is going to come across as neglectful, not intriguing.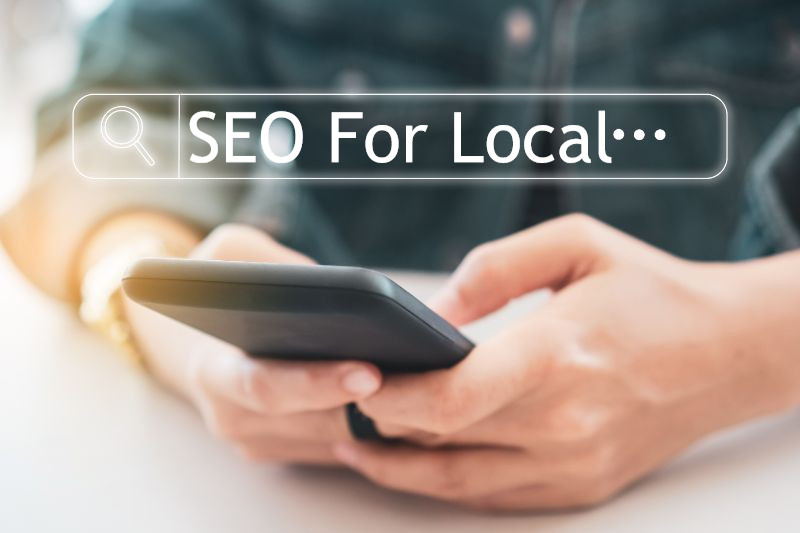 Step #2: Update Your Website's Information
Either your homepage or a specially designated landing page is where you want people to end up when they're searching for local keyword terms related to your business. If it doesn't ruin your website aesthetically, it helps if you have your contact information right upfront. If it does, you should have an easily accessible contact page.
Here is where you have to list your business name, address, contact information (number and email), and hours of operation. You have to make sure that they're identical to your other listings online.
The most official-looking sites usually have this information as footers for every page on their website. That way, no matter where people navigate within your site, that information is always going to be available.
If your business has other branches, make sure that you provide information about them too. Incidentally, you should also claim those locations on Google My Business, so that their landing pages are always your homepage.
Step #3: Optimize Your Website For Mobile Users
This next step is CRITICAL; so, pay close attention! Not all websites are optimized for mobile browsers. That's why some appear wonky, with unreadable text and un-clickable buttons. But why is it so crucial for your site to read well on smartphones?
People do browse the web on their desktops, but a high percentage of searchers use smartphones. We're all dependent on our handheld devices to get the information that we need, on the go. To give you an idea of what you're missing if you don't make your site mobile-friendly, 76% of searchers will visit a business on the same day that they find it on an online listing. That's a pretty high percentage that you don't want to miss out on.
Users will not stay on a site that is difficult to read or navigate; that's why you must make sure no one will encounter these problems with your website.
You can use Google's Mobile-Friendly Test to check your site's current status. If there are areas that need to be improved, this tool will list them for you.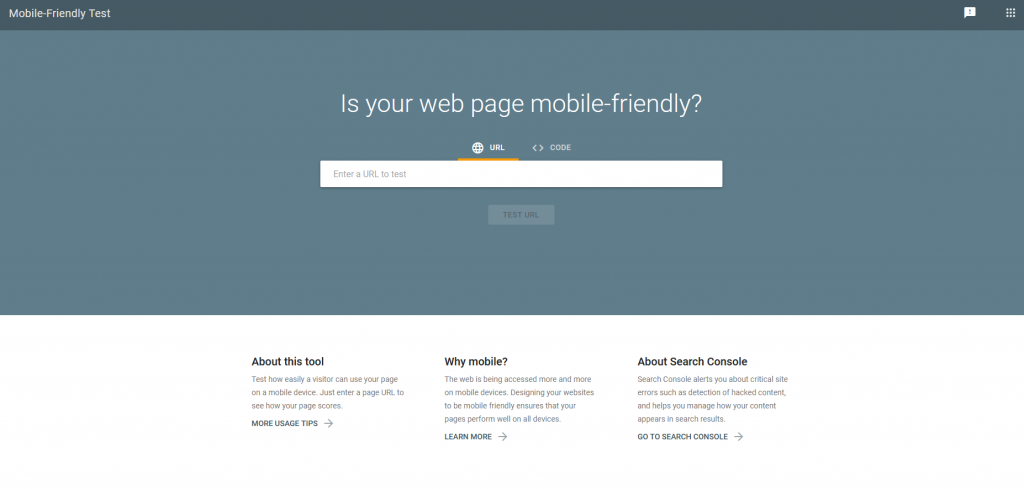 Step #4: Make Sure Your Content Has Location-Based Keywords
Since you're targeting potential customers from within your vicinity, you have to interlace your content with keywords that include more specific geographic areas.
The most commonly used local search query is your city's name. Be thorough and do keyword research to cover all possible ways to phrase your business and its location.
You will need to utilize paid keyword tools to indicate which string of keywords are searched most often. Again, if your business has multiple branches, do this process for each branch.
It's also important to drill down deeper than your city. You do this for people who are searching for places in specific neighborhoods and streets, such as the Highland Park area in Atlanta, Georgia or the Design District in Dallas, Texas.
Duly note: to target visitors from out of town, take advantage of prominent landmarks that might be near your place of business.
The primary way to know the type of keywords potential clients and customers are typing in the search box is to use one of the paid keyword tools to hone in on the keywords used when looking for an establishment like yours.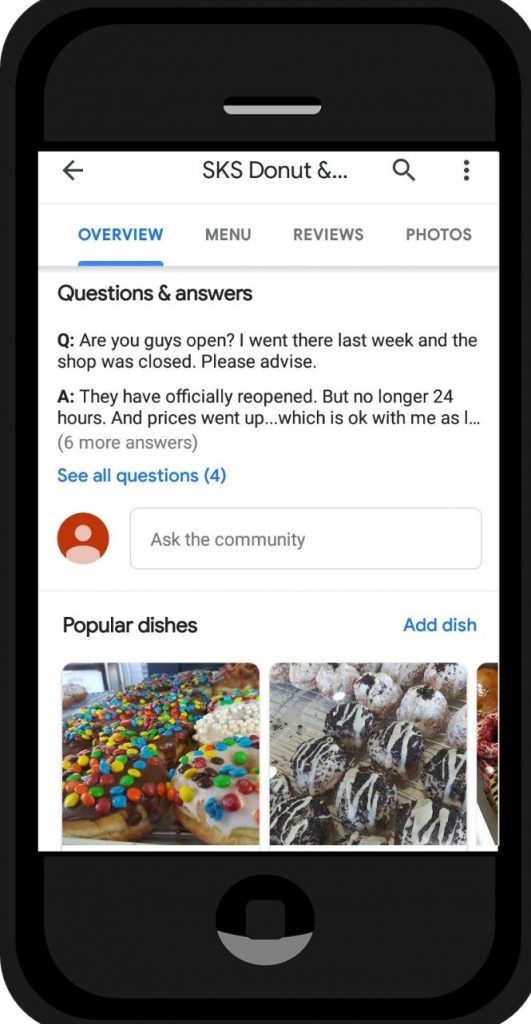 Step #5: Improve Performance To Get Great Reviews
Interested customers are positively swayed by others who have already patronized your business and left you glowing reviews. The easiest way for people to give reviews aside from sites like Yelp is also Google My Business. These reviews show up along with your information, so they must be positive.
You're a consumer yourself, and you understand that it's not all the time that you trust how businesses advertise themselves. Most of the time, we rely on other people's experiences because we feel that these are more honest.
Of course, you understand that it's in your best interest to have people leaving positive reviews about your business. On the SEO technical side, those positive ratings get you more prioritized in Google Maps searches.
Naturally, garnering excellent reviews isn't going to be as easy as putting down your address and contact information on your online storefront. It's going to take some time to show your customers what a topnotch service you provide and to encourage them to help you out by leaving reviews.
One way you can keep in touch with customers is by adding them to a mailing list (with their consent, of course). That way, you'll be present in their inboxes through weekly or monthly newsletters. Not only can you tell them about promotions or updates, but you can also link them to your Google My Business listing and ask them to share their feedback.
After your customers have had their say, always take the time to respond to them whether they're positive or negative. If it's positive, extend your gratitude. If it's negative, apologize and express that you're working on the areas they weren't satisfied with.
Taking the time to respond to feedback shows people that you care about their experience and that you're willing to improve upon your mistakes. In a way, it humanizes your business, and then you start to become a figure in your community.
Some businesses incentivize reviews. For example, a bubble tea shop might offer a free beverage if you give them a review. This is not advisable because this results in cookie-cutter comments that are not all that constructive.
The most you can do is streamline your business and train your staff to be helpful and courteous. Don't bombard your customers with requests for reviews because they'll see right through that.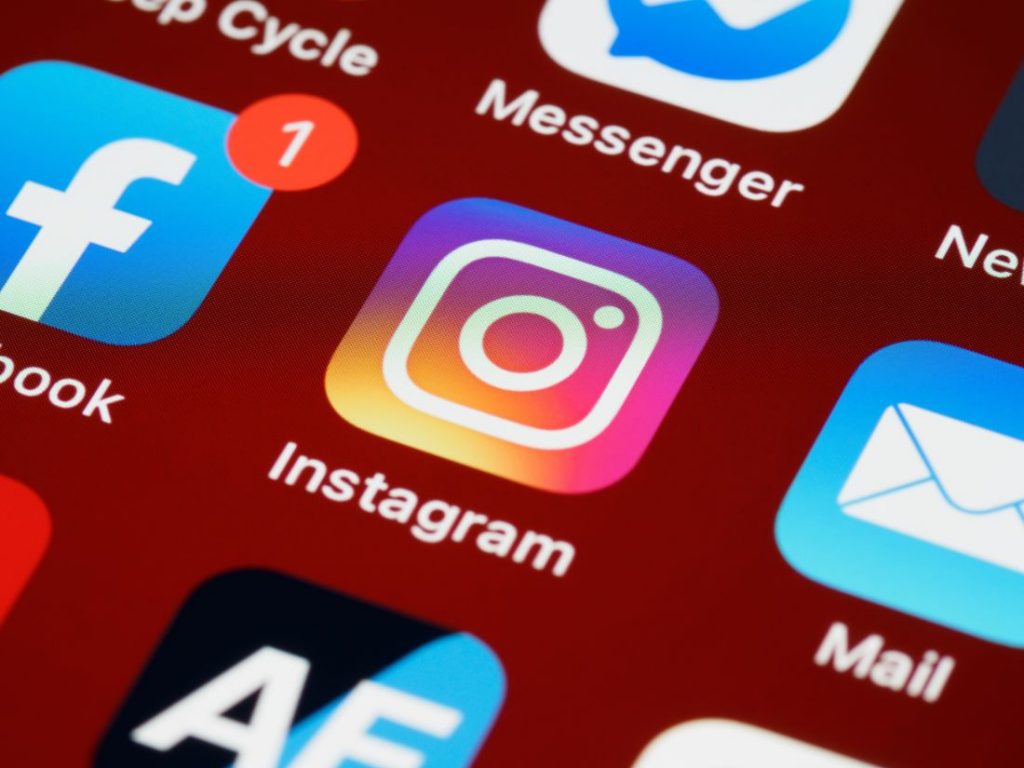 Step #6: Be Present On Social Media Platforms
One reason for maintaining a social media presence for local SEO is link building. If the local giants in your niche are online, you should be too. When you establish your credibility in your niche, other reputable pages will want to link to your landing pages.
Getting the most exposure as possible by having many doorways leading back to where you can hook customers in is very important.
Larger companies hire folks to focus solely on social media marketing because it can be a fulltime job. At a smaller scale, it's a lot more manageable, and it shouldn't take much time to update your profiles, share stories, and respond to comments and questions.
Step #7: Keep Track of Your Results
You won't know the effects of your local SEO efforts if you don't keep track of your progress. There are tools you can use to monitor and update trending keywords. There are also tools that deal with analytics, which will give you insights on what mistakes should be corrected.
You should always be monitoring your organic traffic to see if it's increasing. Of course, numbers will always waver, but you'll know when it's time to do something a bit more drastic when they're not rising at a consistent pace. 
You'll know you're doing something right if you start seeing your site's traffic increase within a month of your optimization strategies. We're confident that you'll see the results you want by following the steps above.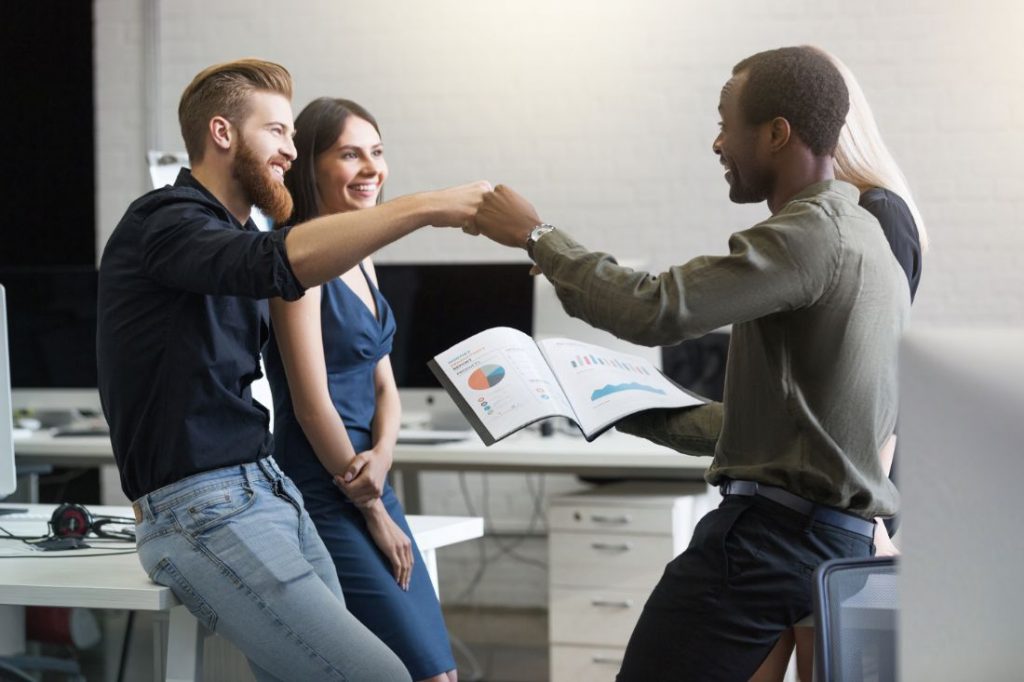 Local SEO done right is the only way your site ranks highly in location-based keyword searches. There is no workaround to this.
That's why it's extremely important to take advantage of Google My Business as a local SEO tool. It's free, intuitive, and makes a world of difference for the kind of traffic your local business can get. Don't forget to keep abreast of the latest Google Maps and Google My Business Updates.
You must also build up your image online by optimizing your site and engaging with your audience on social media platforms. Modern marketing dictates that we push for a more personal approach because people generally respond well to a sense of community.
The steps above are not all that complicated. Even those who are not exactly tech-savvy can pull them off. As a curious business owner, you should now see that Local SEO makes sense as the next step for your business as it keeps up with the modern age. Follow the steps in this Local SEO Guide and watch your customer base grow. Of course, your best option is to hire us!